In this Update:
Meeting with Local, Statewide Business Leaders
Senate Works to Reunite Missing Children with Their Families
Work Continues on a New State Budget
Supporting Transportation Infrastructure
Easing the Strain on EMS Providers
Senate Advances Bill to Combat Elder Abuse
Happy Independence Day
---
Meeting with Local, Statewide Business Leaders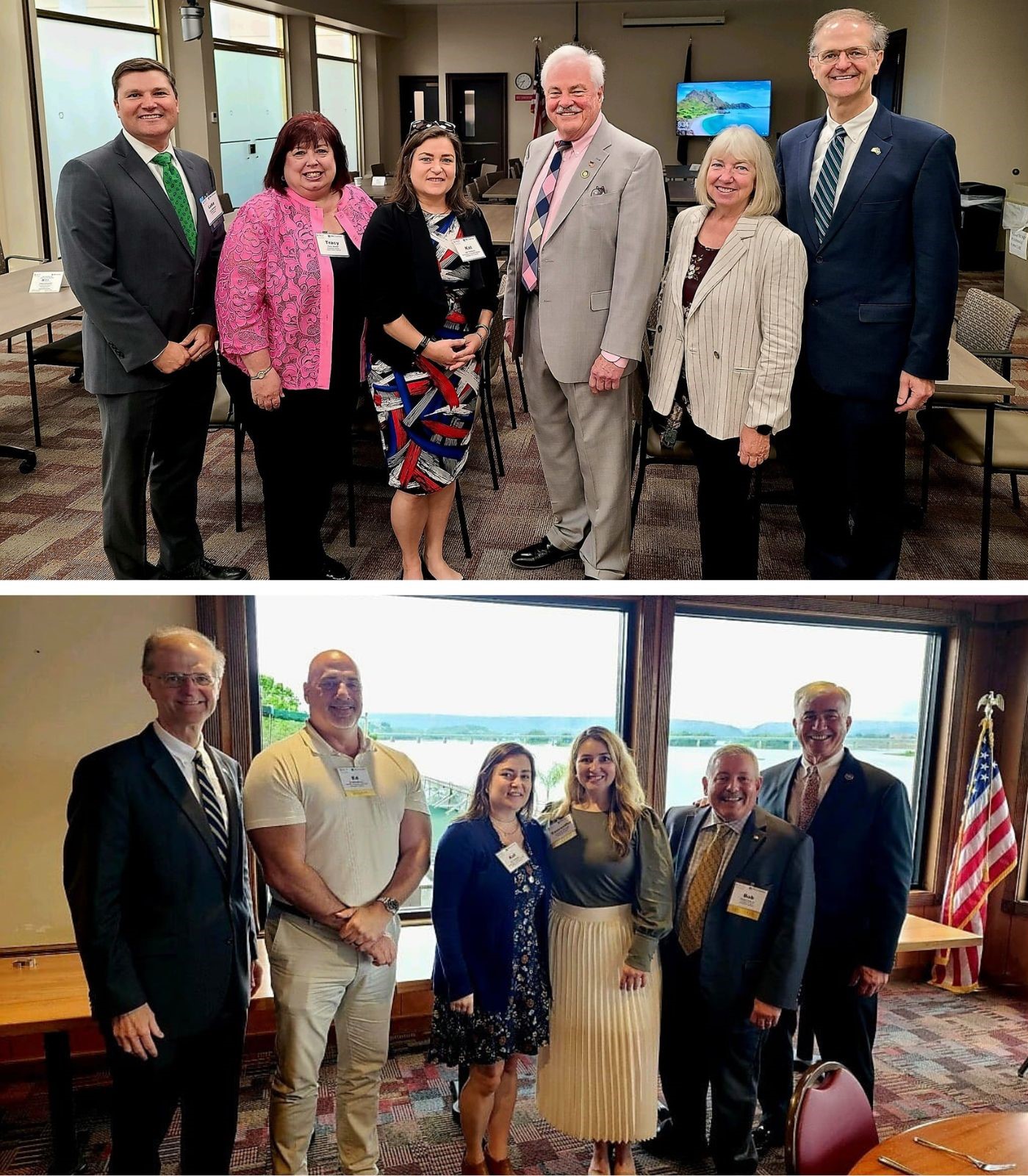 Recently, I caught up with Susan and Kat from the Venango Area Chamber of Commerce to discuss issues impacting businesses across our region.
I was also able to see some other Pennsylvania Chamber of Business and Industry members, along with their president and CEO, Luke Bernstein, and state Reps. Lee James (R-64) and Jamie Barton (R-124).
Senate Works to Reunite Missing Children with Their Families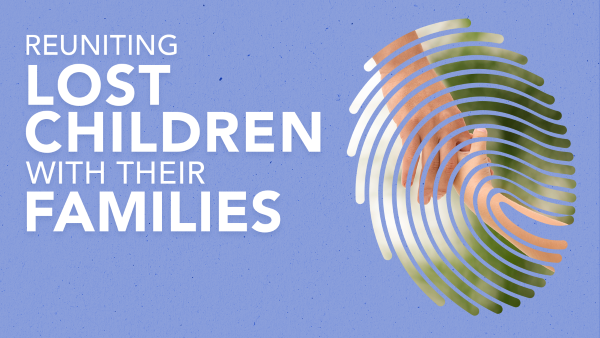 The Senate approved the Child Reunification Act to provide parents and law enforcement with a new tool to help identify and return missing children.
Senate Bill 460 would provide parents and guardians with free identification kits that include fingerprinting materials, DNA collection swabs and other information to help identify the child in case of an emergency.
The bill would require school districts to distribute the kits to all first graders at no cost to parents. To protect the personal information of children and families, the information would be stored securely by parents and would not be entered into any state or national database.
Work Continues on a New State Budget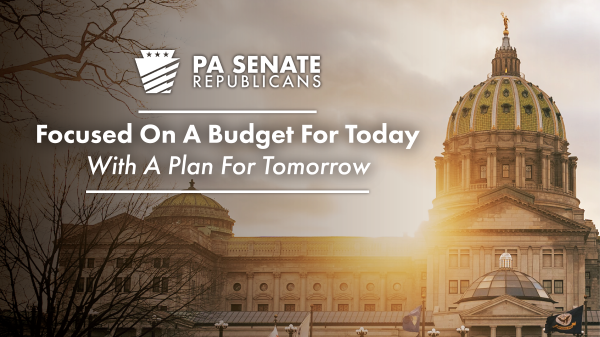 This week, our work continues to complete a state budget for the 2023-24 fiscal year. Budget priorities include:
Supporting family-sustaining, good-paying jobs.
Lowering energy costs.
Avoiding tax increases.
Providing education opportunities to all children.
Helping seniors with rising costs.
Improving roads and bridges.
This effort requires a serious approach. We are focused on putting the right plan in place for PA families and taxpayers and ensuring that it is sustainable for this year and in the future.
Supporting Transportation Infrastructure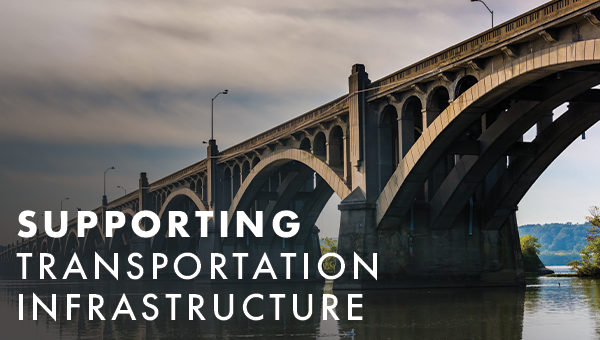 The Senate has been working on numerous transportation initiatives that would impact ALL areas of our state.
This week, the Senate passed Senate Resolution 136 to extend until Nov. 1 the emergency disaster proclamation issued in response to the collapse of the I-95 bridge in northeast Philadelphia.
Earlier this year, as people struggled with rising costs for all kinds of basic necessities, the Senate voted to protect Pennsylvanians' wallets and stop the automatic gas tax increase for 2023. It would have been the second-highest gas tax in the nation, behind only California.
In another vote to bolster funding for Pennsylvania's transportation infrastructure, the Senate passed Senate Bill 121 to restrict the diversion of transportation funding out of the Motor License Fund by the State Police for statewide highway patrol operations. The fund obtains revenue from transportation charges, including the gas tax, vehicle registration fees and driver license fees.
We also recently passed Senate Bill 656 to ensure owners of electric vehicles pay their fair share of road and bridge maintenance by enacting a flat annual fee of $290. Currently, they are required to remit the Alternative Fuels Tax based on the amount of electricity their vehicle uses, but most electric vehicle owners do not do this.
Easing the Strain on EMS Providers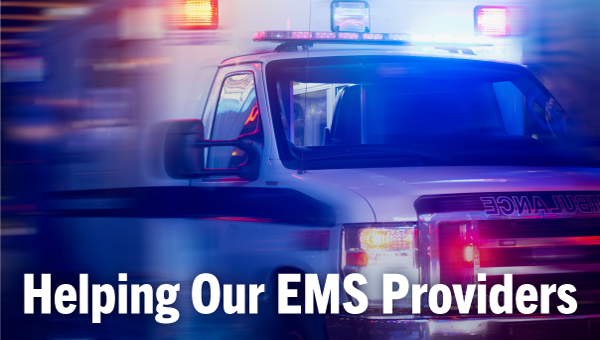 A measure to ease the strain on EMS providers received Senate support this week. Senate Resolution 120, calls for a study on the dollar amount EMS providers are losing when they aren't paid for their services.
EMS providers are not reimbursed for the treatment they provide Medicaid patients unless the patient is transported to the hospital or treatment facilities. As a result, the increased number of overdose response calls without transport hurts our EMS providers, which are already struggling financially.
Senate Advances Bill to Combat Elder Abuse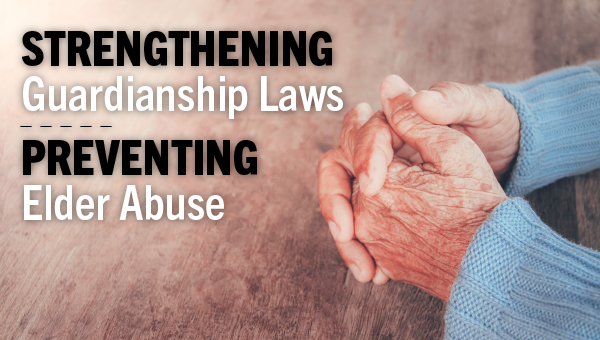 The Senate passed legislation combatting elder abuse and strengthening guardianship laws in Pennsylvania.
Senate Bill 506 would require courts to automatically appoint counsel to individuals undergoing the guardianship process, consider other less restrictive alternatives before imposing a guardianship, and institute training and screening of professional guardians. The bill would also establish more robust review procedures for those currently in a guardianship.
Currently, when an adult of any age is deemed incapacitated by a court, a guardian may be appointed to become responsible for making certain decisions on their behalf, including for financial, medical and personal matters. Pennsylvania is one of only eight states in America that does not automatically appoint counsel to represent alleged incapacitated persons.
Happy Independence Day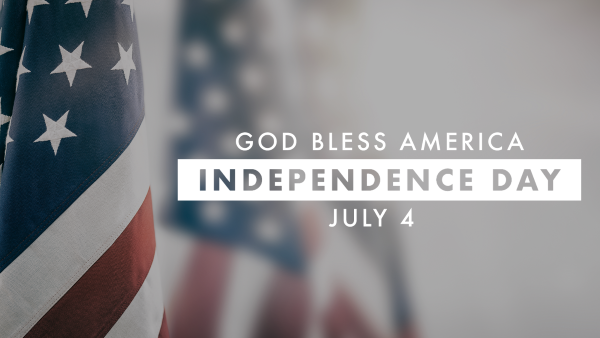 Next week marks 247 years since the 13 American colonies signed the Declaration of Independence in Philadelphia to break free from British rule. As we pause to celebrate the birth of our nation, let us take a moment to remember the men and women who sacrificed so much to create this country.
If you are traveling, check out www.511pa.com, which is free and available 24 hours a day. The site provides traffic delay warnings, weather forecasts, traffic speed information and access to traffic cameras.
PennDOT will also close its driver license service centers on Tuesday, July 4. Customers may still obtain a variety of driver and vehicle products and services, including all forms, publications and driver training manuals, online through PennDOT's Driver and Vehicle Services website.
Have a safe and happy July Fourth!
For anyone who hasn't already signed up to receive my e-newsletters, you can get on the mailing list here.