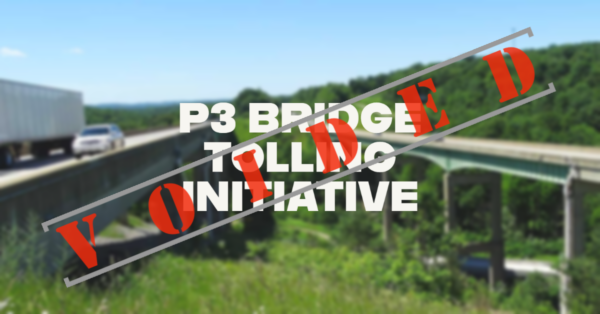 An order announced today, by the Pennsylvania Commonwealth Court halts plans to toll nine current interstate bridges in Pennsylvania under the Department of Transportation's Pathways Major Bridge P3 Initiative.
I want to thank you for your efforts for submitting comments to PennDOT and the Wolf Administration on how this would negatively impact our region and assisting in stopping the tolls! While work has been canceled, you may still submit comment with your concerns to PennDOT, here https://www.penndot.pa.gov/RegionalOffices/district-10/ConstructionsProjectsAndRoadwork/Pages/I-80-Canoe-Creek.aspx.
This decision is truly outstanding news for residents and businesses of our region and all of Pennsylvania. All along, we have argued that this tolling initiative was a half-baked, illegal money-grab by PennDOT and the Wolf Administration, lacking public transparency and legislative approval, and the Commonwealth Court has agreed.